Real Estate Website Template Features Included with Our Service
We've simplified the process for acquiring an attractive, complete and mobile friendly real estate web site that is engaging and yet simple to manage. Our easy to use administrative tools are included with every Real Estate website solution. There is no programming required and no hidden fees.
Below, we describe in detail the primary features included within each Real Estate Designer Website solution. If you have questions on how to manage our features, please visit our Quick Start Guide - FAQ section. Need direct support? Learn more about our free basic setup and support option that is now available on request.
Begin Your FREE Trial (NO Credit Card Required)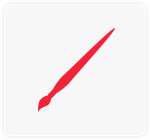 Professional, Clean, Captivating Designs
Each Real Estate website template is designed and the user experience is perfected until we believe it represents our clients in the best possible way.
Our designers focus on building custom looking styles that can compete at a high level with potential competitors. Building clean and inviting designs that allows our client's site visitors to quickly search properties and services that are offered in an effective and direct fashion to increase site productivity is our goal with each design.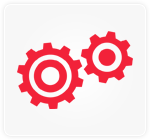 Admin Control Panel (Content Management System) to Administer Your Content
You will have access to our secure online interface to update copy, manage listings, photos, contact information, articles and more. This added convenience is accessible anywhere and anytime you have access to the internet using today's most common internet browsers. There is no software to download and the updates are done in real time. For example, upload your property photos and our system dynamically resizes each photo into 4 different sizes that will be displayed throughout your site.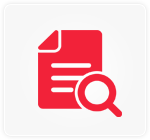 MLS - IDX Integration (optional for US, Canada and Bahamas)
The Prestige Plan
Option 1: Use Your IDX
Most MLS's will offer Agents and Brokers IDX links to use on their website for free. These IDX links provide MLS search and listing pages that can be added seamlessly into your website. Contact your MLS to see if they offer iFrame or Smart Frame IDX links to use with your website.
Once you acquire your IDX link(s), you will be able to login to the Admin Control Panel and insert them directly.
Your MLS search or listings will be displayed within the body of your new page(s).
IDX Power-Plus Plan
Option 2: Use Our IDX
If you do not have an IDX provider or your MLS search is not up to par, the IDX Power-Plus Plan provides for a stealthy IDX solution with advanced features and functionality.
Click here to view details and examples.
You can choose the plan that works best for you during registration but if you need to upgrade, email us at anytime and we will begin the process.
Not sure which IDX solution is right for you? Click here to compare plans, options and pricing details.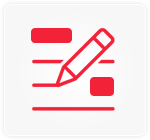 Online Text and Image Editor
Our text and image editors inside the Admin Control Panel are very robust. The CKeditors are WYSIWYG editors, which means that the text being edited looks as similar as possible to the results being published. The built in editors offer the common editing features found in desktop editing applications such as Microsoft Word and OpenOffice. Easily upload and add images, PDF's, brochures, tables, etc.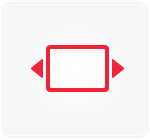 Home Page Slideshow
Manage and update your home page slideshow using the default photos that come with your template or add your own.
Add as many as you like and adjust the order using drag and drop functionality. You can apply text captions and links to each one individually. The transition style is a simple fade.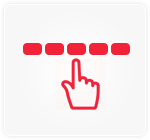 Navigation Control - Manage Top Navigation and Left Column Navigation Links
Using drag and drop functionality, you have complete control over your navigation. This includes both the top navigation and left navigation.
As an option, you can also drag additional links to sit nested under the top navigation links. These nested links would then appear when your site visitor hovers over the main link.
The bottom navigation automatically mirrors your main top navigation links.
You can rename any of the existing links to accommodate your demographic. Vanity URL's are an option for all pages accept the custom contact forms that are created using the contact form builder.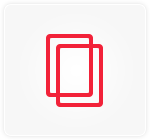 Unlimited Pages - Easy to Add Your Own
Your Real Estate Designer web site encompasses the functionality for you to add additional pages relating to anything you want. Add as many pages as you like! This feature is easily accessible from within the Admin Control Panel (Content Management System).
Page Types Defined:
Default Page - Includes left navigation.
Blank Page - Does not include left navigation which allows for more room to add your content.
MLS Page - Uses iframe technology. This style of page can also be used for loading other web pages, blogs, etc., that will then appear within the body of your website page.
Redirect Page - Create links to any external or internal website pages.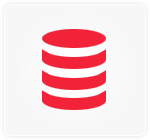 Hosting Your Realtor Website
Your web site is completely hosted and maintained by Real Estate Designer using 256-bit Secure Sockets Layer encryption on GoDaddy.com web servers. This allows you to relax and focus on what is most important to your visitors such as highlighting and promoting properties, adding new content and keeping your site fresh in general with our easy to use Admin Control Panel.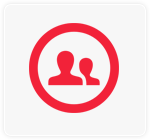 Customer Support
We are here to support you in every way possible to ensure that your website is set up properly and you understand how to manage your content. We realize that not everyone is experienced using the internet so we've taken grave efforts to create intuitive online tools that are easy to understand. This will make your management experience a simple and rewarding one. You also have complete 24/7 customer support via email whenever you need it.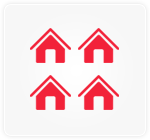 Property Listings
Properties added manually are listed with a thumbnail image, location, price, bedrooms, bathrooms, MLS number or Property ID number, open house, links to details, printable flyer and request more info. This allows potential buyers to quickly and effectively browse through your listings when searching for a property.
Note that you can optionally change all of the property labels listed above to accommodate your target audience using the "Manage Property Labels" section of our CMS. This allows the property template to conform to your demographic as needed.
There is no limit to the number of properties that you can display.
If you need property listings that are more unique or specific, you can also create segmented listing pages based on specific property details from the properties that you have already added to your site. You can add as many unique listing pages as needed based on specific criteria.
Click here to preview what a property listing page looks like.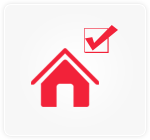 Featured Properties on the Home Page
When adding properties manually, you can add as many as you like to the home page and also adjust the order in which they are displayed.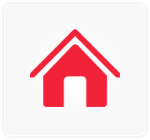 Property Detail - Modify and Rename Property Detail Field Labels to Accommodate your Demographic
Detailed property information is displayed to potential buyers when they click on a property thumbnail picture or link. Photos, property description, features, price, open house and address are all displayed prominently.
You can optionally change all of the field labels including property types and property status.
Click here to preview what a sample detail page looks like.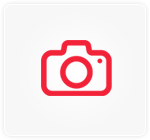 Unlimited Property Photos
You can add unlimited photos for each property and the process is quite simple. For example, each time you upload one property photo our system dynamically resizes the photo into 4 new photos. The resized photos propagate seamlessly into your site at the appropriate locations for that property.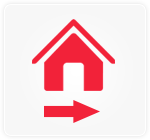 Open House
For each property, you can designate an open house date to alert your visitors of an upcoming showing.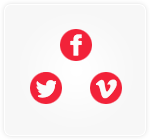 Social Media Icons Displayed within the Header and Footer of Your Website
Add social media icons to display within the header and/or footer within all pages of your website. There are 3 different icon styles to choose from, color, light grey and dark grey.
You can also add your own social media icons to any of the text and image editors within the CMS.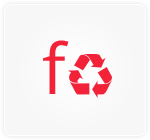 Adusting Font Types
You can change the main font types that are being displayed within your website including general fonts that you will see within the body, navigation and heading tags.
Example fonts to choose from would be Open Sans, Lato, Oxygen, Arial, Droid Sans and more!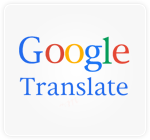 Google Translate
Google Translate is an option for all websites. You can set it to active or inactive.
When active, Google Translate will appear on all pages of your site within the footer section.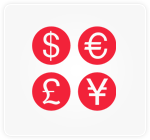 Currency Options for Properties
You can change the property related currency displayed on your real estate website template. This applies to properties that are added manually
There are currently 20 currencies available.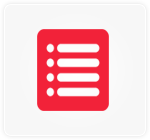 Lead Generation Forms
Each site includes the following 4 main contact forms pages with the option to build more:

Contact Page
Help Me Relocate Form
Find My Dream Home Form
What Is My Home Worth Form
Each forms includes reCaptcha functionality to minimize spam.
You also have the option to create unlimited unique contact form pages using our built in contact form builder.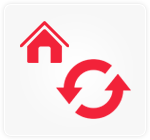 Virtual Tours (optional)
Although we do not offer a virtual tour service, you can easily link your site to a virtual tour if you already have one set up. You simply enter the virtual tour link into the virtual tour field within your Admin Control Panel.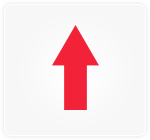 Web Site Search Engine Optimization (SEO)
In addition to designing all of our sites to be search engine friendly, you can modify, update and maintain your web site meta-tags (Keywords, Descriptions and Title). This is important and allows you to optimize your web site naturally for higher search engine ranking and increases site visibility to the end user.
However, writing rich content that speaks to your audience is what Google and other top search engines respect more.
Adding vanity URL's is also an option along with using our automated XML sitemap generator to submit to Google Webmaster tools.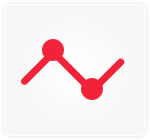 Site Statistics Using Google Analytics
You can connect with a very robust intuitive real-time statistics management system provided by Google Analytics which contains information detailing your site visits. Google Analytics is a free service that we integrate directly into your website and is considered to be one of the best.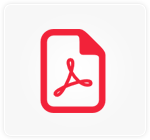 Adding PDF's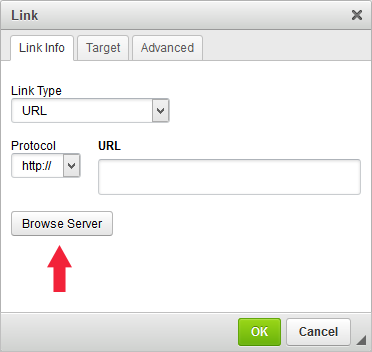 You can insert PDF's wherever you can insert copy throughout your site using the text and image editors.
You can also add them specifically to properties at the top of the property details page or directly in the property description.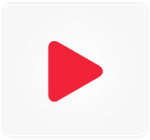 Get Started Today!
It's a simple and rewarding process and your new website can be up and running in as little as 48 hours...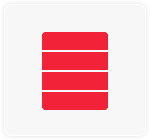 All Features Included
Below is a detailed listing of all features included within each real estate website template solution.
Website Core Features
Manage your web site using our web site control panel which is called the Admin Control Panel.
Manage and update your home page slideshow using the default photos or add your own.
No technical or programming knowledge needed.
No software needed. 100% internet based.
Manage your web site from virtually anywhere.
Add/Edit unlimited pages to your Website. There is no set maximum limit.
Update your web site in real time.
Fully Editable About Us Page.
Fully Editable Communities Page.
Fully Editable Company Info Page.
Fully Editable Partners Page.
Fully Editable Financing Page.
Add unlimited articles, awards.
Custom style look and feel.
Upload PDFs, Excel, Word Documents, Videos and more.
Complete control of your website's top and left navigation menu.
Add unlimited links to your web site.
Add unlimited local area links.
Add unlimited photos to your site.
Easily edit virtually any page using our content page editor.
Marketing & Search Engine Optimization
Automatically submitted to search engines, such as Google, Yahoo, MSN, Bing and more.
Add unlimited content to home page for best practice SEO (Search Engine Optimization).
Add site title tag, meta tag keywords and web site description.
Main site pages have search engine friendly URLs.
Google Analytics - Extremely robust tracking system of visitors.
SEO Support available to help increase your website search engine ranking.
Lead Generation
Main Contact Page.
Help Me Relocate Form.
Find My Dream Home Form.
What Is My Home Worth Form.
Contact Form Builder to create unlimited unique form pages.
Request more information on every property details page.
"Add This" sharing service on every property details page.
Email Property to a friend on every property details page.
Property Listings
Add Attachments to Listings, such as PDFs, Excel, Word Documents, Videos and more.
Add unlimited number of listings.
Add unlimited photos to your listings.
Add unlimited property features to your listings.
Add virtual tours to your listings.
Automatic Yahoo Mapping directions and maps for your listings.
Add featured listing to your home page.
Display sold, under contract, active or inactive listings.
Print listing flyers directly from property details page.
Advertise open houses for your listings.
Website Content & More
Completely customize virtually any section of your website where text boxes are present using a simple WYSIWYG text and image editor.
Home page flash slide show can be adjusted to display your photos upon request for FREE.
Create a detailed About Us page using photos, Agent photos, etc.
Company Information page (optional) describing your company in depth.
Insert Adobe Flash wherever there is a text box present which is virtually every page.
Add documents, such as PDFs, Excel, Word Documents, Videos and more to view or download.
Mortgage calculator included but optional.
Add office locations to your website.
Customer Support
24/7 Emergency Response.
365 day e-mail support. Phone support Monday through Friday 9:00AM-5:30PM EST.
24/7 Network Monitoring.
FREE Add-Ons
Website Logo Design upon request (for online use only).