Setup Features Included with Your Real Estate Website
Allow us to help you get started! This option is available on request for all clients.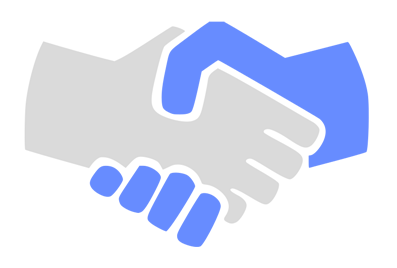 When setting up a new DIY real estate website, regardless of the platform being used, it can be challenging when you first begin especially if you've never done something like this before. Although we have worked tirelessly to build our "Admin Control Panel" to be extremely intuitive, sometimes it's just not enough.
To be fair, we recognize taking those first few steps and grasping how to manage some of the key elements can be tricky. We have also found that some Realtors and Agents just do not have the time or resources available to begin in the right way.
This is where we come in bringing over 20 years experience in real estate web design and development, user experience and client support to help you when you need it most. To be clear this is for Real Estate Professionals who need a jump start to move their new website in the right direction and the following is what we offer to you free of charge.
On Request, we can support you in setting up the following for free:
Upload your existing logo to ensure the size and fit is right.
If you need a logo, we will design a simple text version logo for free. This can include your name, company name, tag line, etc.
Add copy provided by you to the home page.
Add your copy to the Company Info and/or About Us pages.
Insert your MLS IDX link(s) if applicable into single or multiple pages.
Setup one manually added property with up to 12 photos if applicable.
Position the menu links for you including top and left navigation.
Add photos provided by you to the home page slideshow with copy overlaying the pics.
Activate your Agent Roster and add 1 Agent.
By completing these initial action items, your website will be moving in the right direction. Perhaps you will only need support with one or two features listed above and this is fine as well. We want you to feel comfortable and confidant as you begin to build and grow your real estate website knowing that Real Estate Designer is here to support you.
Also note that all of these activities can be completed on your own if you feel comfortable working independently within our proprietary easy to use "Admin Control Panel". The support we are offering is strictly optional and if you prefer to work completely on your own, we recognize and respect your decision. You can view our Quick Start Guide and FAQ for step by step instructions as well.
Would you like to take advantage of this support offering?
Click Here to Make Your Request
If you have any questions, please let us know.
You may also be interested in learning more about our managed services for Paid Search and Search Engine Optimization - SEO.