Available Real Estate Website Template Designs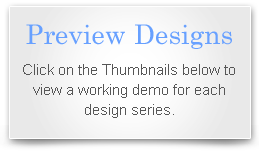 The real estate website templates listed below are no ordinary templates. Each one is meticulously crafted delivering a robust mobile friendly user experience allowing your site visitors to quickly and easily find their next property. The template styles were engineered to ensure all Real Estate Professionals and their listings will stand well apart from the competition.
Whether you need IDX or prefer to add properties manually, our system allows for both options and so much more. Click on a design below to begin exploring the user experience for each one.
View our Client Design Gallery
Begin Your FREE Trial