Managed Services - Search Engine Optimization (SEO)
Additional Managed Service Options:
Introduction
Paid Search is the short-term strategy to immediately have traffic to your website, but it is not what your middle/long-term digital strategy should be focusing on.
Keep in mind that, in the long run, the highest number (volume) of customers and leads will not come from Paid Search, but from Organic Search. This is the reason why a well thought Digital Strategy will always include a balanced mix of Paid Search and Search Engine Optimization.
Search Engine Optimization. What is it?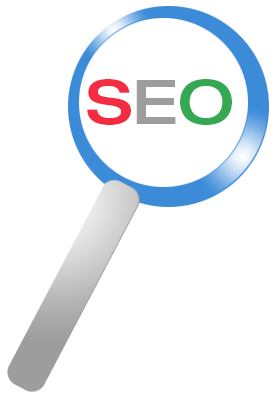 Search Engine Optimization (SEO) is a method of clearly defining the contents of a website, so when certain keywords are typed into a search engine, that website will appear organically (unpaid) among the results. For example, when a user searches "apartment for sale in San Francisco", websites with those keywords will appear in the results.
Sounds simple? Well, appearing on relevant searches is only the first step because hundreds if not thousands of websites will appear on any given web search. So how can your website be on that first page of Google, Bing searches?
We aim to provide the best real estate marketing for Real Estate Agents and Property Brokers by helping you promote your website online. Not only do we provide you with the tools to build and managed a beautiful website, but we also make sure that your prospects can easily find it when they search for homes or properties on the web. This means that you can't afford not to have a real estate SEO strategy in place.
Because search engines like Google refine their algorithms constantly, SEO campaigns must be regularly fine-tuned and readjusted. Our SEO experts stay on top of these changes and are here to advise you on which strategies will be most effective and how best to implement them.
SEO is more than about generating leads to your website. It is about establishing your online presence and most importantly, your company name. Websites that appear at the top of an engine search (especially Google) are seen with higher brand credibility, and SEO is what will get you to the top.
You must understand that SEO is a medium/long-term investment. Therefore, it does require both time and financial commitments. But unlike most investments, SEO can GUARANTEE an increase in site traffic, online presence, and the establishment of your brand. Within 6 months to a year, the clear increase in your customer volume and brand credibility will be well worth your investment because brand recognition is priceless.
Our Real Estate Designer Managed Services for Search Engine Optimization includes the followings:
Project Initiation
Keyword Research & Selection
Baseline SEO Ranking Report
Google Analytics Setup
Google Webmaster Setup
Bing Webmaster Setup
Robots.txt File Creation
On Page Optimization
Page Titles Tag Optimization
Description Meta Tag Optimization
Keywords Meta Tag Optimization
Image ALT Tags Optimization
Heading Tag Optimization
XML Sitemap Generation
Google Submission & Verification
Bing Submission & Verification
Broken/Dead Link Checking
Website Technical SEO Audit
OFF Page Optimization
Social Bookmarking/Sharing
Backlinks Audit
Reporting
Real Estate Designer Managed Service | Search Engine Optimization - Monthly Management Fee:
It is necessary to monitor, strategize, build, change and report on a regular, ongoing basis. We charge a flat, ongoing monthly management fee based on the number of web pages we keep optimized and increase ranking for.
Our SEO Monthly Management fee - including the optimization of 8 main website pages, starts from $360/month prepaid.
At any moment in time, if requested and agreed upon between the parties, we will work on an additional number of web pages.
This approach allows you to start with a small investment, and you grow it when it becomes almost a self-funded investment.
Ready to start optimizing your website as a long term solution for SEO? We can do the heavy lifting for you!
Click here and request Managed Services - SEO
If you have any questions before you begin, please let us know.
Click here to learn more about our managed services for Paid Search.