Begin Your 30 Day Free Trial Today
NO CREDIT CARD REQUIRED. The cost of our service following your free trial begins at $29/Month. View Pricing Details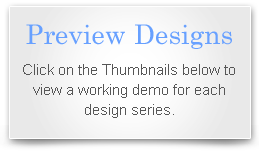 Select your initial real estate website template design and continue to complete your registration.
Not sure which design to choose? Don't worry, your template design style can be changed easily at any time after registration is complete within our Admin Control Panel.
To view a working site demo, click on any of the thumbnail images below.